A NEW DAY: Concert For A Cause - "The Entertainment Family Gives Back"

Will feature dozens of today's top performers in the music, film, comedy, dance, and television industries coming together to DONATE THEIR PERFORMANCES in an "All-Out-Jam" to benefit Our Community and non-profit organizations that are giving their all in service to Our Community. Held at the state of the art SABAN Theatre in Beverly Hills, Ca. on Sunday, December 13, 2015, the spectacular event will also feature multi-GRAMMY Award winner PATRICE RUSHEN as the Music Director of an All-Star band, Broadway star Jeffrey Polk as the events director. Co-Hosted by Multi - BMI, NAACP & GRAMMY Award winning Actress/Singer DAWNN LEWIS & SuperBowl XLV & Dancing with The Stars Champion DONALD DRIVER, Featuring the Amazing DOUG E. FRESH, ERICA CAMPBELL & EUGE GROOVE with performances by invited artists: MALI MUSIC, CHRIS SPENCER, ANGIE FISHER, KI KI SHEPARD, SINBAD, MELISSA B!, DULE' HILL, CHRIS HAYZEL, LISA VIDAL, JASON GEORGE, TRACIE THOMS, TONE LOC, SALLI RICHARDSON-WHITFIELD, DONDRE' WHITFIELD, GLYNN TURMAN, ERICA ASH, MARY MCDONNELL, KEARRAN GIOVANNI, PHILLIP P. KEENE, SATORI STONE, MALCOM JAMAL WARNER, JIM PICKENS JR., CHLOE ARNOLD'S SYNCOPATED LADIES, LAMMAN RUCKER, PHIL LAMARR, TYREL JACKSON WILLIAMS, TYLEN JACOB WILLIAMS AND MORE!!
MORNING JEWEL INC. and the LOS ANGELES URBAN LEAGUE are proud to come together to produce this event that will benefit the LAUL, The KIS Foundation For Sickle Cell Disease & EMPOWHER, as part of MJI's & LAUL's purpose and mission of providing social services, jobs and other opportunities for individuals from economically disadvantaged communities.

Learn more about the event on Facebook | See our Facebook page
Check out A Concert 4 a Cause on Instagram | Follow A Concert 4 a Cause on Twitter

SABAN THEATRE: www.sabantheatre.org


MORNING JEWEL INC. - DAWNN LEWIS President
Is the multidimensional production company Founded in 1988, by Actress, Singer, Musician & Producer Dawnn Lewis. Under the Morning Jewel Inc. umbrella are: Film, Television, Stage, Animation & voice over projects of Ms. Lewis. Morning Jewel Music / Morning jewel Publishing: serves Ms. Lewis Record Lable, Extensive Music Composition Catalogue, Studio Sessions and Live Concert appearances. Morning Jewel Productions: operates Ms. Lewis various workshops, speaking engagements, Master Classes, and major events; such as the A NEW DAY: Concert For A Cause (December 13, 2015); and the proposed A DIFFERENT WORLD CAST SPEAKING/SCHOLARSHIP TOUR 2016.

For more information, see: DawnnLewis.com
The LOS ANGELES URBAN LEAGUE - NOLAN ROLLINS President, C.E.O.
Founded in 1921, The League is the city's premier organization in advancing equal opportunities on behalf of African Americans and other minority youths and adults through innovative job training, job placement, youth achievement and business development programs. The Los Angeles Urban League has been at the forefront of identifying and addressing issues that are of concern to African Americans and other minorities in Los Angeles and throughout the state of California. The mission of the League is to enable African Americans and other minorities to secure economic self-reliance, parity, power and civil rights through advocacy activities and the provision of programs and services in our uniquely diversified city and region.

For more information, see: WWW.LAUL.ORG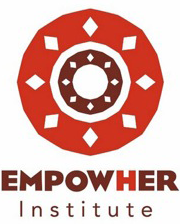 EMPOWHER - BETTY LAMAR President
EmpowHer a 501(c)(3) non-profit organization since 2003, has served, free of charge, over 3000 girls, who are at risk of dropping out of school due to teen pregnancy, truancy and becoming victims of sex trafficking, with classroom, after-school and field education. Programs are focused on personal and career development, leadership skills, E-STEAM (EmpowHer-Science, Technology, Engineering, Arts & Math), and financial literacy.

For more information, see: WWW.EMPOWHER.ORG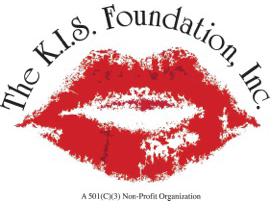 THE K.I.S.FOUNDATION FOR SICKLE CELL DISEASE - KI KI SHEPARD President, Founder
The K.I.S. Foundation a 501(c)(3) non-profit organization since 2003, informs and educates the public, raising awareness of Sickle Cell Disease through community outreach programs and educational scholarships, by supporting the efforts of research institutions to find a universal cure. The KISF Celebrity Bowling Challenge, Dorothy Shepard Scholarship, Celebrity Poker Tournament & The KISF SCD Family Support are a few of their programs.

For more information, see: WWW.THEKISFOUNDATION.ORG
Dawnn Lewis Talks Bowling, LA Urban League & A Different World
---
>> talk2me@dawnnlewis.com >>
---