Morning Jewel, Inc.
COMMUNITY/CHARITY ACTIVITIES

The LOS ANGELES URBAN LEAGUE - NOLAN ROLLINS President, C.E.O.
Founded in 1921, The League is the city's premier organization in advancing equal opportunities on behalf of African Americans and other minority youths and adults through innovative job training, job placement, youth achievement and business development programs. The Los Angeles Urban League has been at the forefront of identifying and addressing issues that are of concern to African Americans and other minorities in Los Angeles and throughout the state of California. The mission of the League is to enable African Americans and other minorities to secure economic self-reliance, parity, power and civil rights through advocacy activities and the provision of programs and services in our uniquely diversified city and region.

For more information, see: WWW.LAUL.ORG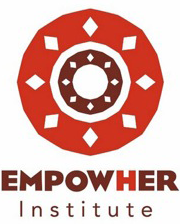 EMPOWHER - BETTY LAMAR President
EmpowHer a 501(c)(3) non-profit organization since 2003, has served, free of charge, over 3000 girls, who are at risk of dropping out of school due to teen pregnancy, truancy and becoming victims of sex trafficking, with classroom, after-school and field education. Programs are focused on personal and career development, leadership skills, E-STEAM (EmpowHer-Science, Technology, Engineering, Arts & Math), and financial literacy.

For more information, see: WWW.EMPOWHER.ORG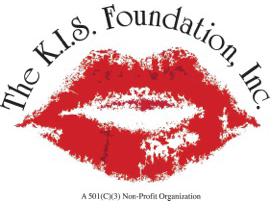 THE K.I.S.FOUNDATION FOR SICKLE CELL DISEASE - KI KI SHEPARD President, Founder
The K.I.S. Foundation a 501(c)(3) non-profit organization since 2003, informs and educates the public, raising awareness of Sickle Cell Disease through community outreach programs and educational scholarships, by supporting the efforts of research institutions to find a universal cure. The KISF Celebrity Bowling Challenge, Dorothy Shepard Scholarship, Celebrity Poker Tournament & The KISF SCD Family Support are a few of their programs.

For more information, see: WWW.THEKISFOUNDATION.ORG
YOUTH ENTERTAINMENT STUDIOS (Y.E.S.)
A year round Fine Arts & Communications program and summer conservatory camp directed towards at risk youth.
1993 – present: Chairman of the Advisory Board
Lecturer & Mentor at the Y.E.S. 4 national school locations:
San Francisco, Chicago, Virginia Beach & Pittsburgh
Volunteer, teacher and mentor every summer at various Y.E.S. camps
INNER CITY GAMES – Arnold Schwarzenegger – Executive Chairman
Urban youth program to promote healthy attitudes and community ethics through physical activity and achievement.
INNER CITY GAMES: SPEAKERS BUREAU
1995 – present: Founder & Director of the ICG Speakers Bureau
ICG Speakers Bureau focuses on youth empowerment through motivational seminars and workshop activities.
Lecturer & Mentor at ICG's 12 national chapter locations.
Active in yearly Olympic Opening/Closing ceremonies around the country.
Host various ICG national special events.
ATHLETES & ENTERTAINERS FOR KIDS
1995 – present: Spokesperson and participant
SHAQTACULAR (all 3 years), – Shaquile O'Neil Host
1998 – H20 Olympics
LITTLE MISS AFRICAN AMERICAN SCHOLARSHIP PAGEANT
Girls' 7-11 years old compete for scholarship money based on academic achievement and performance ability
1994 –1998 Pageant Host and sponsor (since its inception)
---
>> talk2me@dawnnlewis.com >>
---